Preppy Chic
Monday, February 16, 2015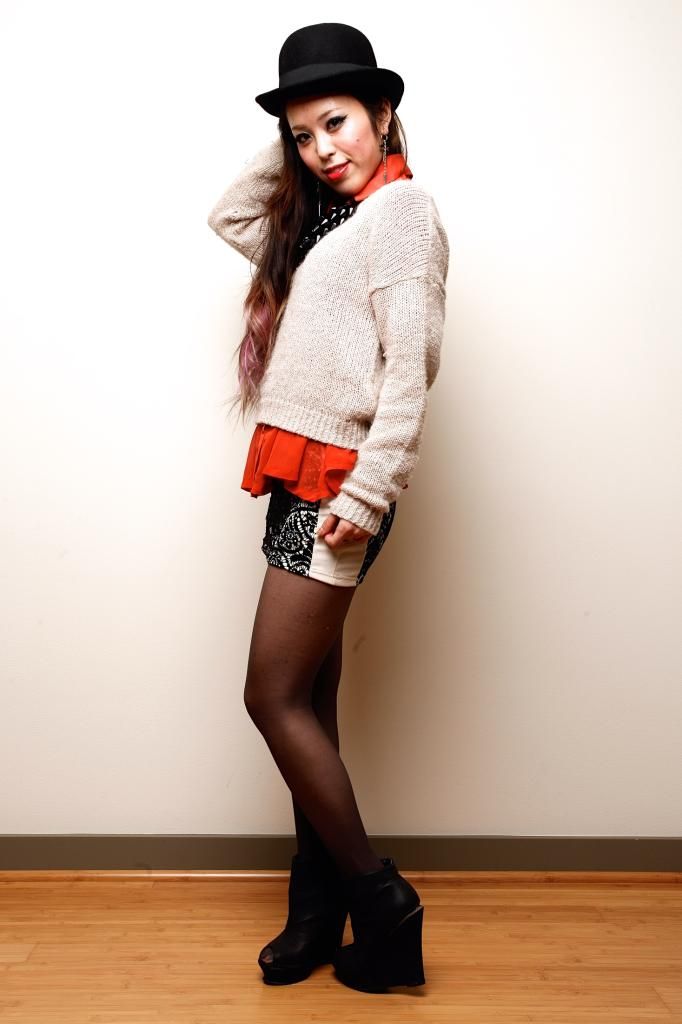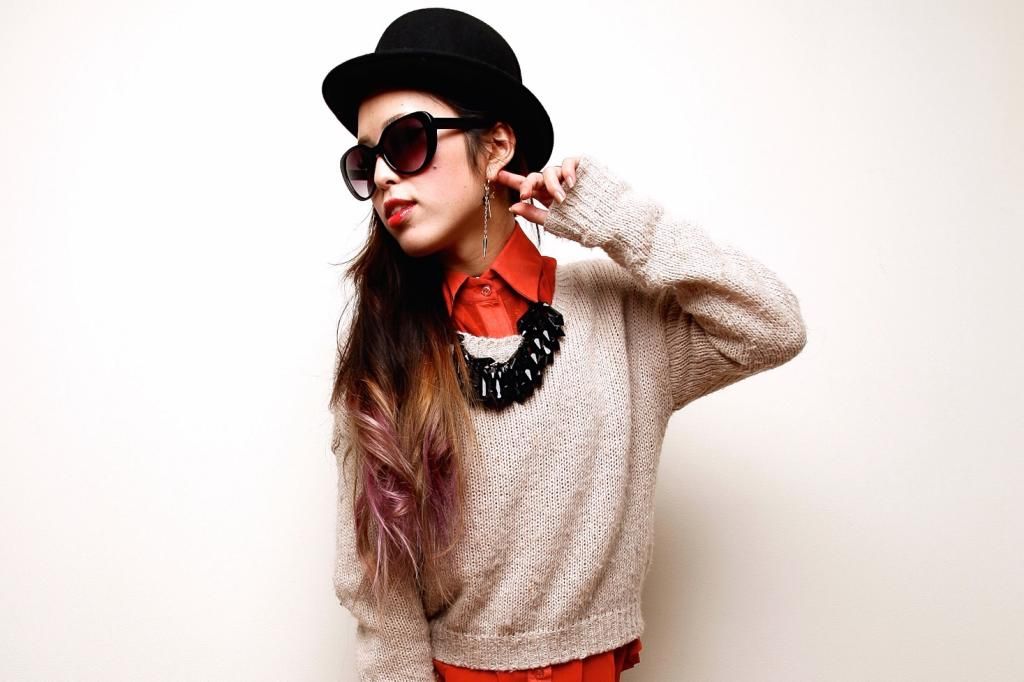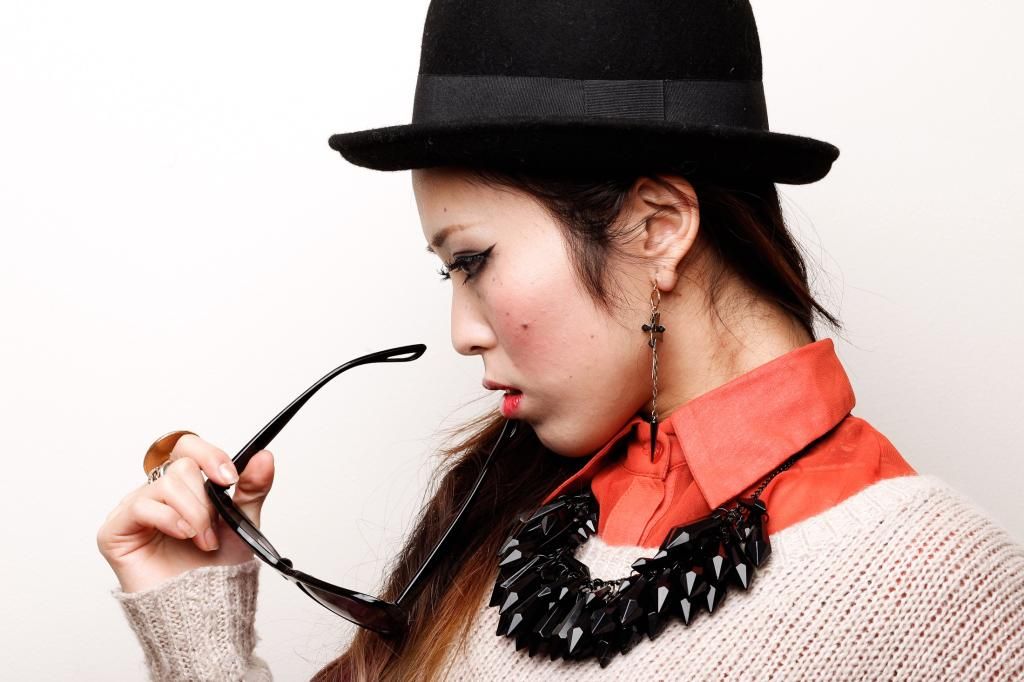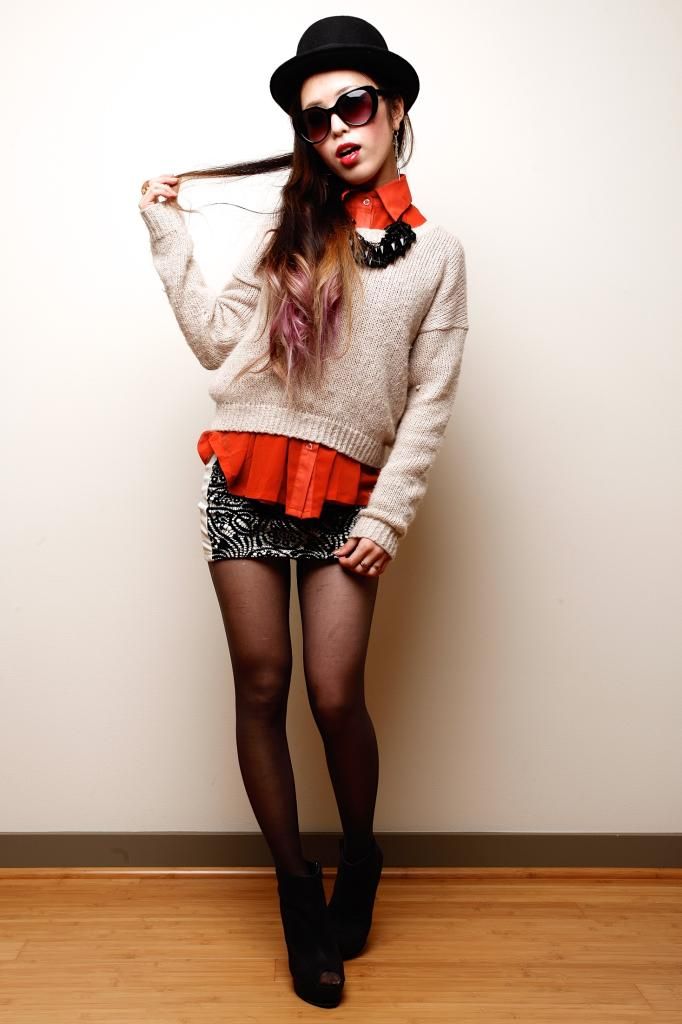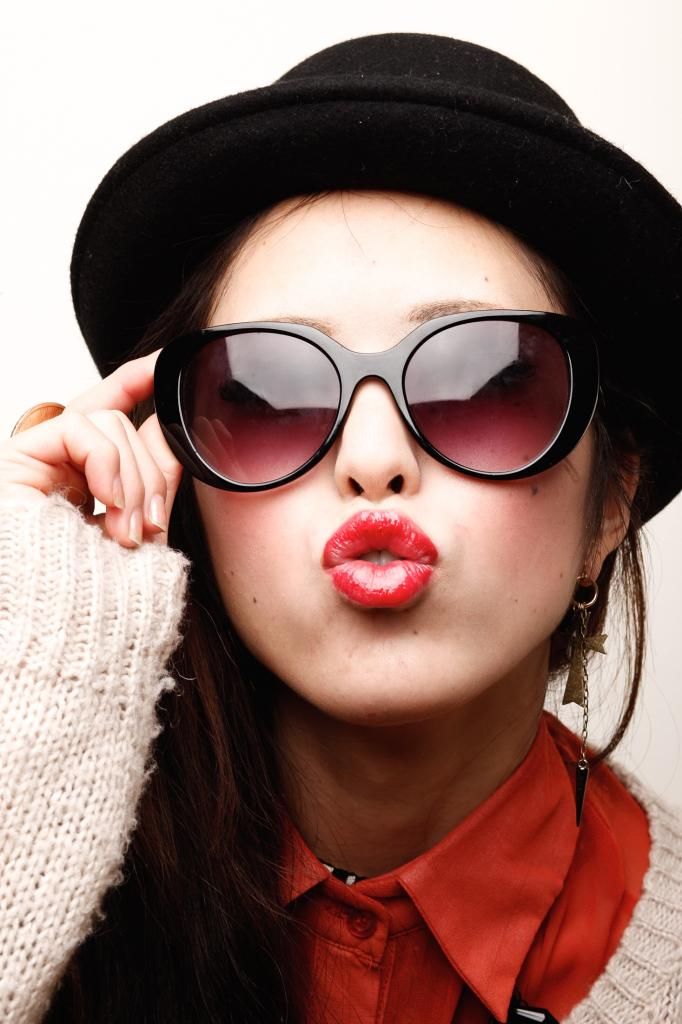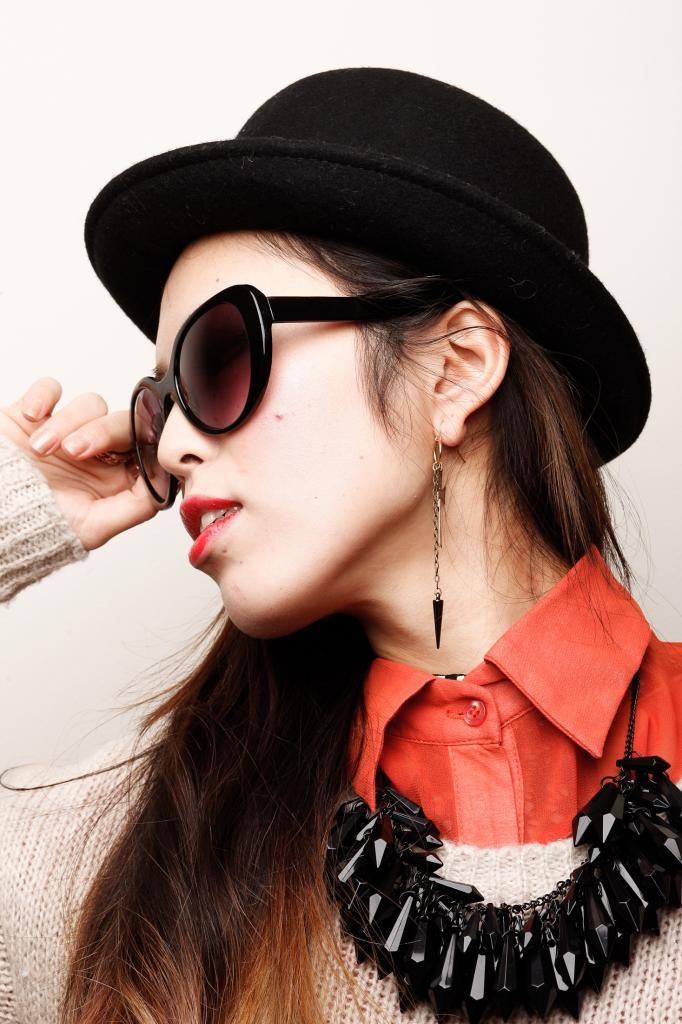 DRESS:
c/o Tracyeinny (old, adore these 1 | 2 | 3 ) //
SHIRT:
Thrifted (similar here or here in black or white) //
SWEATER:
H&M (similar) //
BOOTIES:
Qupid via Lulu's //
HAT:
ALDO (old, similar) //
ACCESSORIES:
Nordstrom Rack tights, H&M necklace, Urban Outfitter earrings
_________


Hi LOVEs!!! Happy Monday!
I've been feeling super fresh and inspired lately because Seattle's weather has been soooooo lovely for the last several days! I didn't even need a jacket yesterday! It's kinda sad to know that the weather has such a profound effect on your mood... I should have considered that before I decided to move seattle, huh? haha
Anyway, I am REALLY excited to welcome spring soon and to enjoy these fabulous warm and sunny days!
So today's look is another oldie! But bear with me, I have a reason, of course! I hope you remember that I did a style challenge back in 2012, styling a night-out dress from
Tracyeinny
in 5 ways, and I am sharing the 4th look!

Unlike the
first
,
second
and
third
look, I decided to wear the dress as a skirt under some simple layers. Since the dress has a collar accent, I chose a sheer shirt to cover it and layered a sweater on top. I love how this transformation of a dress worked out for a totally different ensemble. I actually try this styling method quite often and I am always fascinated by the outcome. I always enjoy adding a good hat, and a bowler hat is the perfect touch to create a preppy chic vibe. I wanted to be weather appropriate, and wearing sheer tights is the best to do it when you don't wanna show a lot of skin. I
stock 5 pair of them
because it's must for the winter season, and they are very thin and never strong enough to wear more than 4 times due to my long nails and because I always sport a bunch of lovely rings on my fingers :p
I will be sharing the last look later this week or early next week! Stay tuned :)
By the way, this
#NYFW
atmosphere is personally happening for me right now here in Seattle. Though I can only be there in spirit, I am still hugely influenced to wear fashion week inspired looks lately. So the next outfit will be all about how I would be rocking it if I were there now!
Have a wonderful new week, loves! ♥




_________


Thank you for reading!!!!
XOXO


☆ ♥ ☆ ♥ ☆ ♥ ☆ ♥ - STAY FASHiONABLE, STAY UNiQUE - ♥ ☆ ♥ ☆ ♥ ☆ ♥ ☆