Call It What You Want
Wednesday, February 04, 2015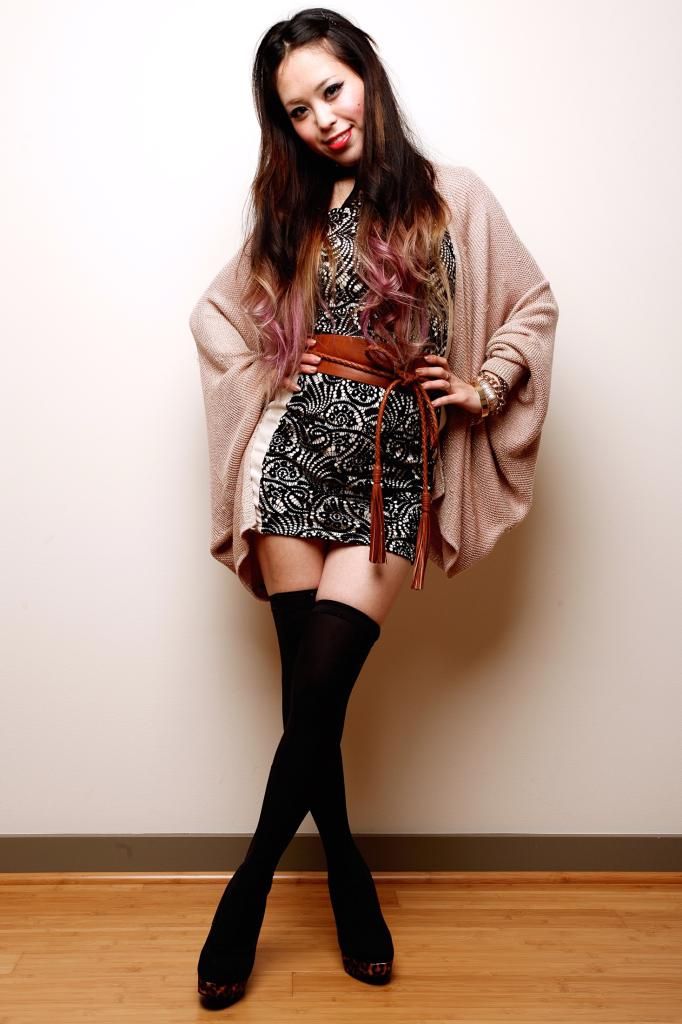 DRESS:
c/o Tracyeinny (old, adore these three dresses 1 | 2
3 //
CARDIGAN:
BB Dakota //
BELT:
H&M (old, similar here) //
SOCKS:
Urban Outfitters //
SHOES:
Charlotte Russe (old, adore these and these)
_________
Hi LOVEs!!!!
You noticed from the pictures that they are quite old ones. But, I am so happy I finally found sets of images that were taken back in 2012 as I was preparing for moving out! Moving is seriously such a pain in the butt!!! However, one thing I love the most about it is I always find something that I've been looking for yet there was no clue where I should look for. haha Does that happen to you??
If you have been reading my blog back in 2012, you might remember I did 'style challenge,' which I created 5 different looks with totally different vibes by using a lace detailed dress from
Tracyeinny
, a
Singapore clothing line. I did this because I wanted to share with you how styling will help you grow your wardrobe without buying any item. Every girl has a night dress in her closet and everyone can definitely transform it into daily looks with just a little styling skills.
You can check the first and second look from here and here, and the picture below is a lineup of the 5 looks. I am going to show you the remained 2 looks in the next few weeks along with my current daily ensembles!!


As for the third look, I really wanted to achieve a cute & classy yet casual style, and my inspiration was from Japan. So I picked three inspired items to go for the look: Obi belt, kimono cardigan, and over-the-knee socks, and I added a pair of black platform pumps to merge the color of the sock so that it crates the magic of having longer legs. I styled my hair softly curled the bottom for an extra feminine touch and parted my bang in the middle and pinned it on the side. I will say this could be a cute Friday-night- happy- hour look with besties or you call it whatever you want!
Happy Hump day angels!! ♥




_________


Thank you for reading!!!!
XOXO


☆ ♥ ☆ ♥ ☆ ♥ ☆ ♥ - STAY FASHiONABLE, STAY UNiQUE - ♥ ☆ ♥ ☆ ♥ ☆ ♥ ☆