Summer Chic Ready
Monday, June 15, 2015
I am too obsessed with my new adorable off-shoulder top!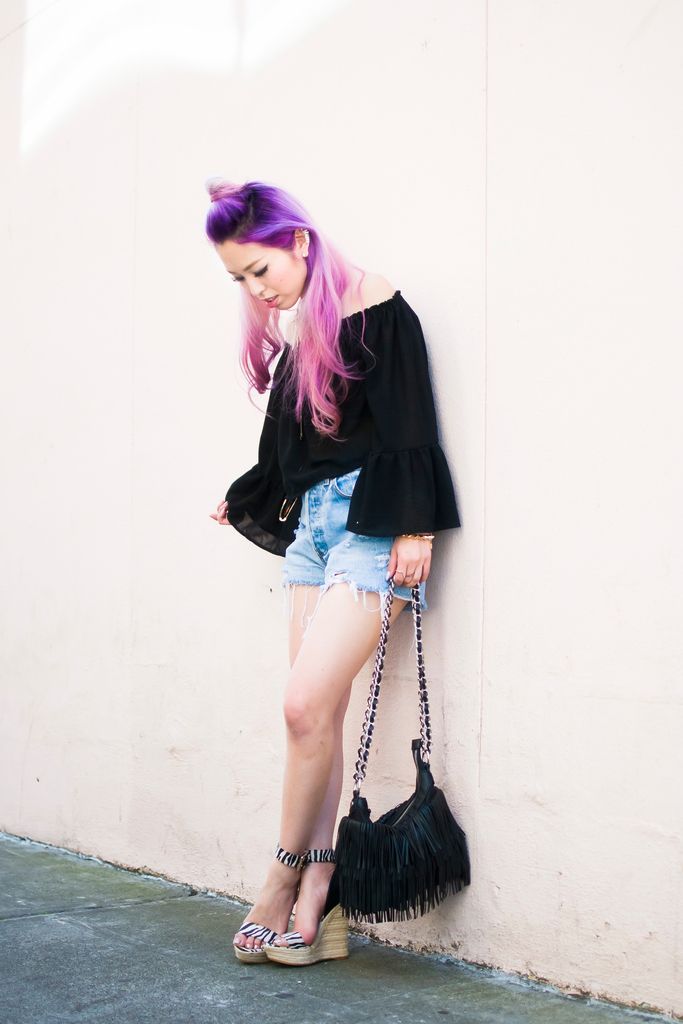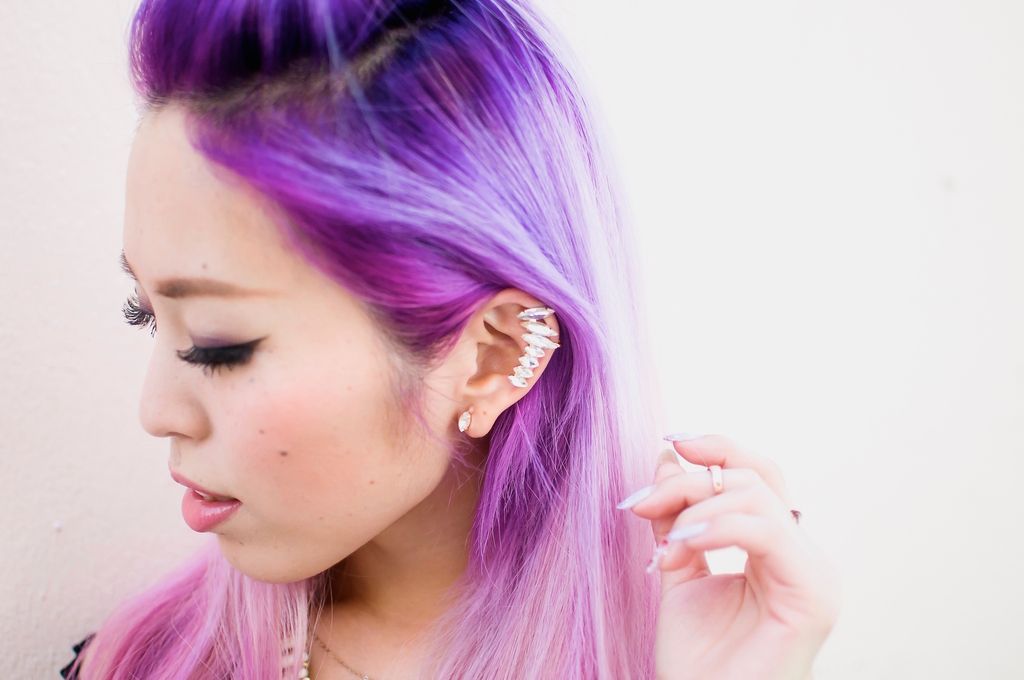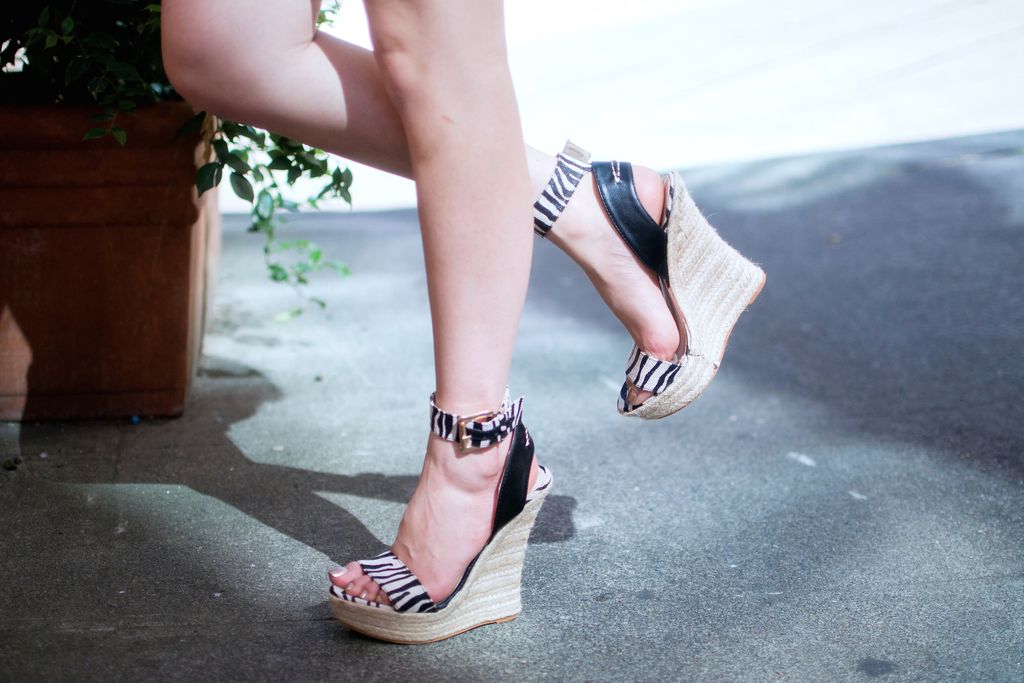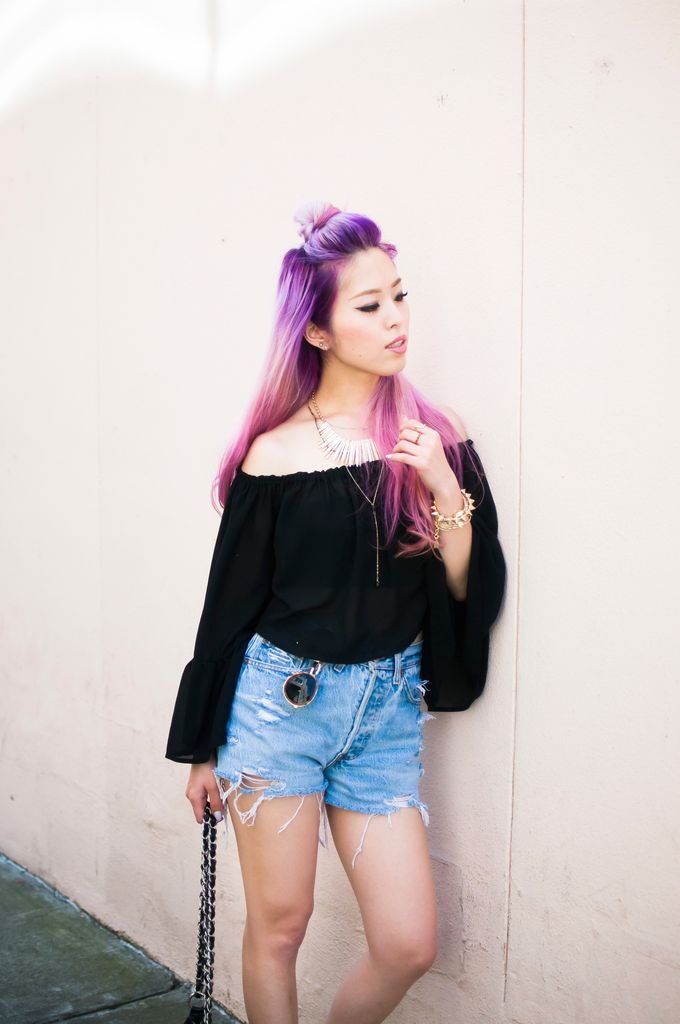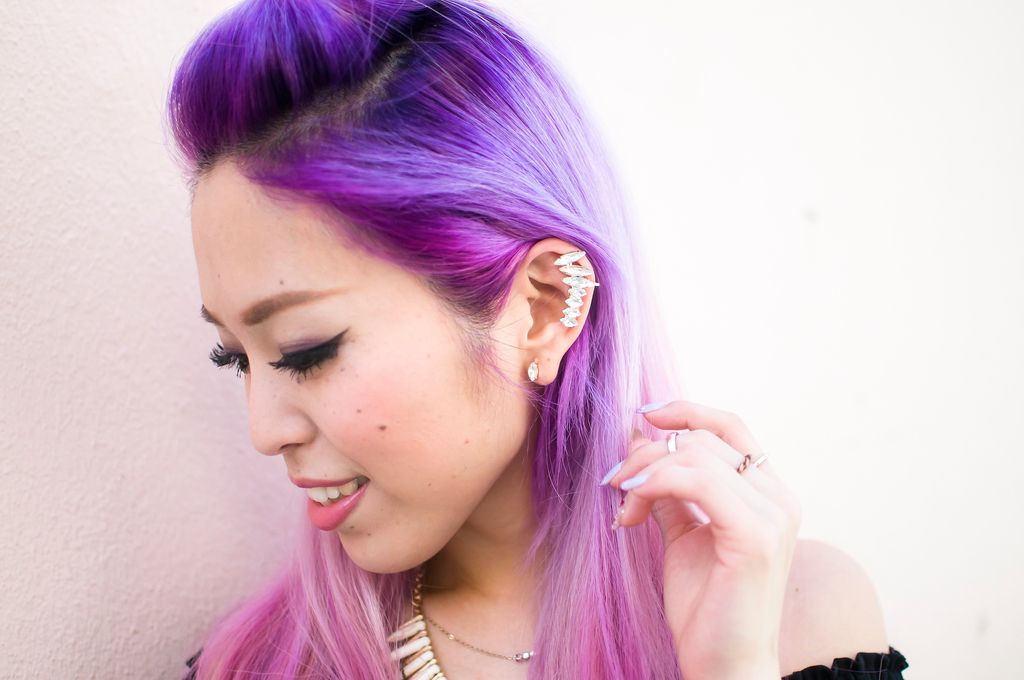 _________
Hi LOVEs!!!! How was your weekend?
Here is the second look featuring
Style Moi
, one of my new beloved fashion online destination. Can I tell you something? The word can't express how much I love this
versatile oh-so lovely off shoulder top
!!!!! I'd been dying to get my hands on a summer top like this, but I just didn't have a chance to encounter a piece I really want to wear or fit my petite body perfectly. As I mentioned on the previous post, they offer a variety range of size options, and I got it in XS which is super hard to find the size in the US clothing stores.
This top
is so soft and comfortable, and you can rock it from day to night. I even used as a cover top when I went to beach thanks to its sheer fabric!! On top of the off-shoulder design, these bell sleeves are what makes this top much cuter!
I styled it with high waisted denim shorts and my new summer
wedge sandals
for a chic effect. Even though the top is just as cute itself, I wanted to glam it up a little more with some gold jewelry. I layered a collar necklace and multirow necklace. This is such an unexpected combination, but I am actually loving it! I was gifted this little pretty crystal ear cuff from my blogger babe,
Tiffany
at a blogger brunch. I adore her store called
t + j Design
and so happy to own
this cute cuff
because sometimes I don't want to over-accessorize myself, yet need some bling, which this one is the perfect piece for the occasion!
I hope you like how I style this Style Moi off-shoulder top! What is your summer-ready look?
Have a lovely week, dolls!






_________





Thank you for reading!!!!

XOXO


☆ ♥ ☆ ♥ ☆ ♥ ☆ ♥ - STAY FASHiONABLE, STAY UNiQUE - ♥ ☆ ♥ ☆ ♥ ☆ ♥ ☆