Pretty Little White Cami Dress
Friday, June 19, 2015
You need a pretty dress in your closet that makes you look even cuter!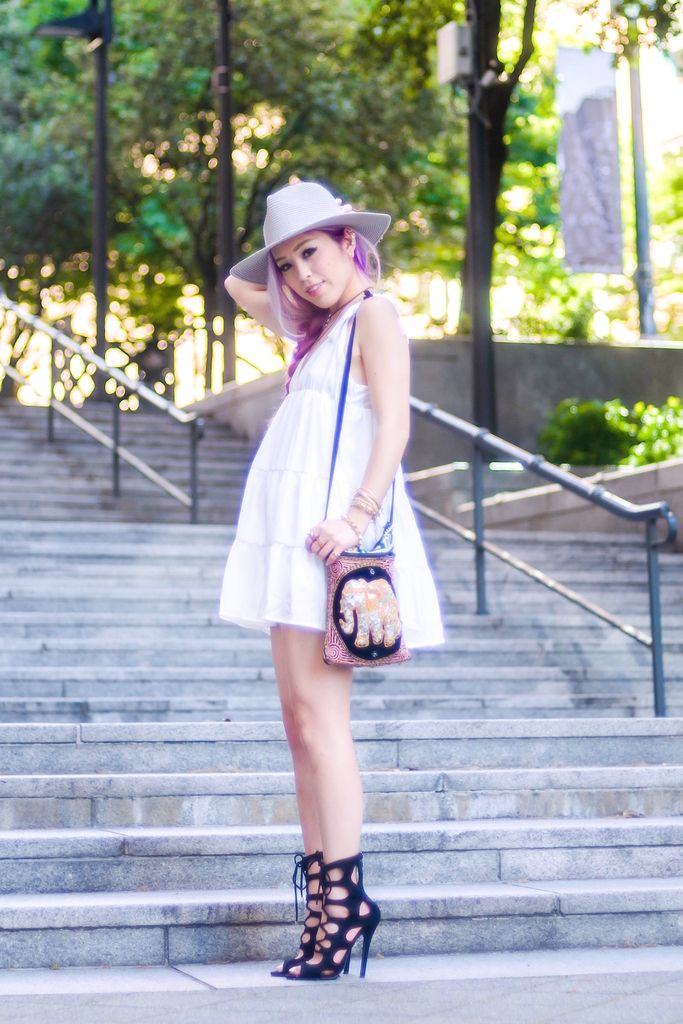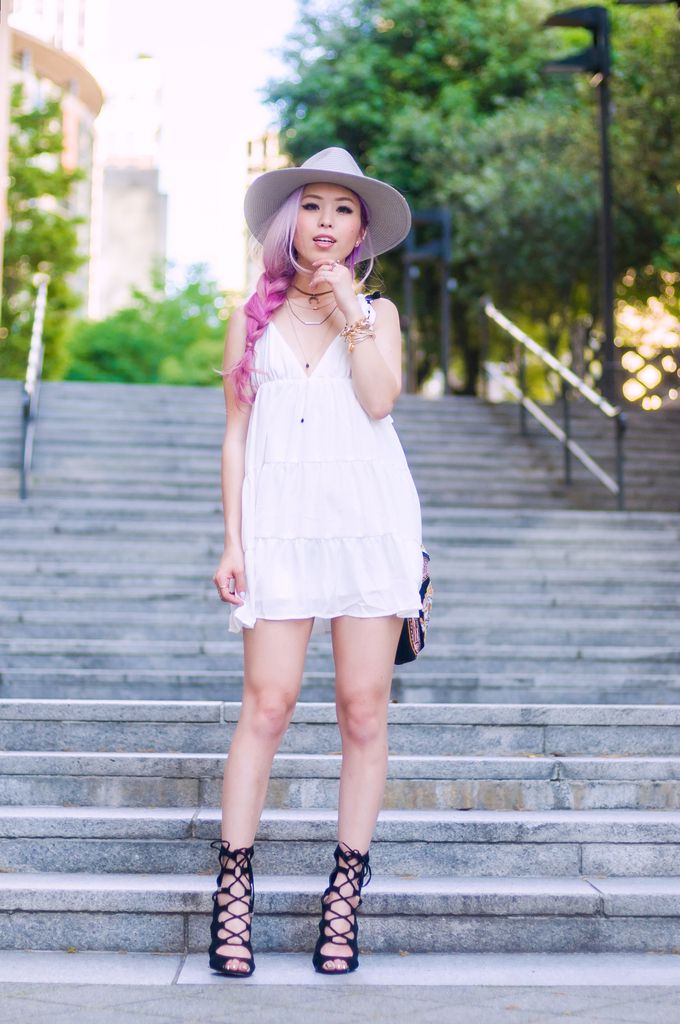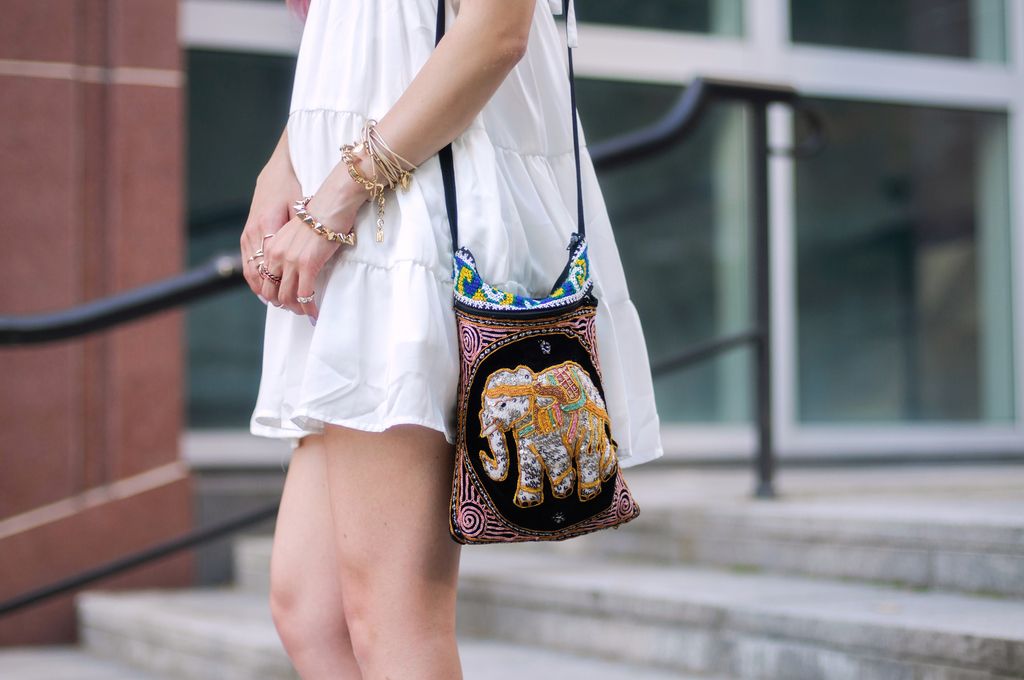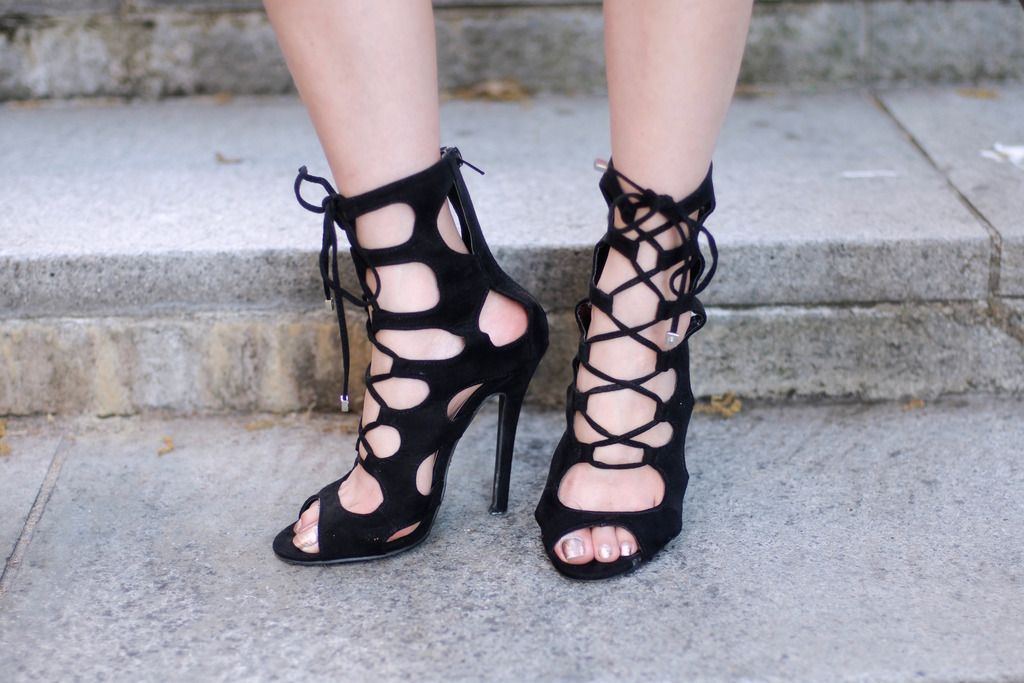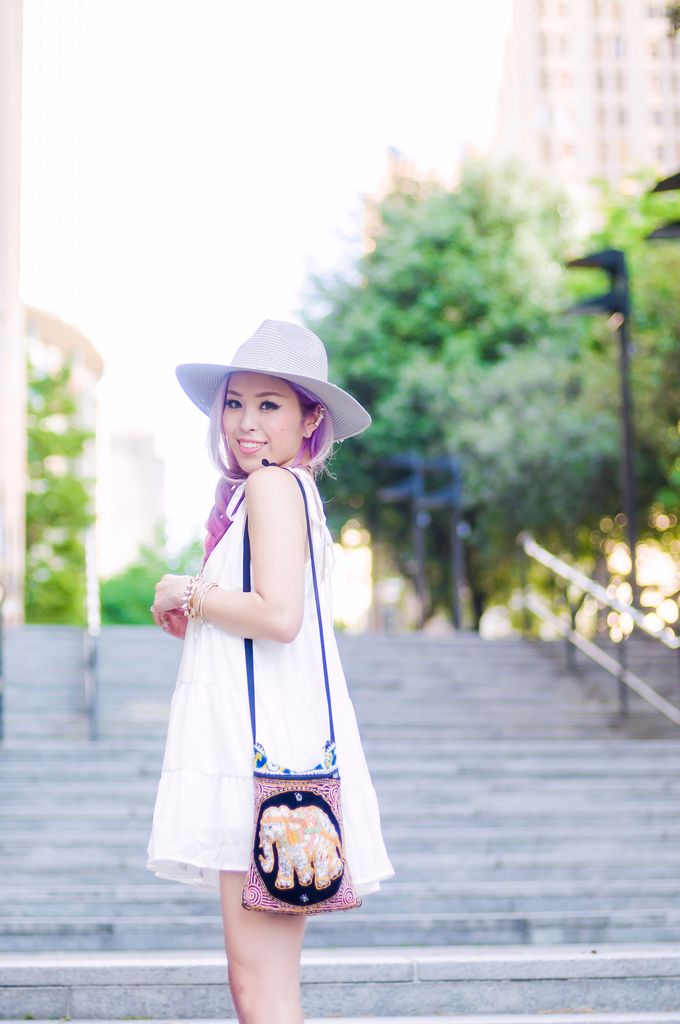 _________
Hi LOVEs! Happy FriYAY!
I just couldn't be happier with the super lovely weather in Seattle lately. I think everyone is so ready to enjoy the summer weather. Just in time for summer, I received this extremely
lovely cami dress from Style Moi
. It is my final look featuring them.
I am a petite girl (5 feet flat tall) with a long torso and short legs. So that makes it quite difficult to find a perfect dress in general, especially a dress that is 6" above the knees ( the most flattering length) So when I found
this dress
at
Style Moi
, I knew I should get it. It's become one of the key dresses in my wardrobe! Aaaand guess what? The straps are adjustable, so you can actually change the dress length as you wish. It is just perfect for both daily use, or as part of a vacation ensemble!
There are tons of way to style
this sweet dress
, but this time I paired it with
lace-up sandals
for a more feminine touch, then I put on a
straw fedora
because it's a summer essential that is also a practical way to protect my face from the harsh sunlight!
As for my bag, it is a very special one for me. My dearest grandpa gifted it to me some10 years ago as a souvenir from Thailand. He was surely keen on my style sense even at that time, and this bag totally goes with the look even now. Thank you so much Oji-chan ( "Grandpa" in JP!)!!!
What's your staple summer dress? Have a lovely week-end babes ♥
_________


Thank you for reading!!!!
XOXO


☆ ♥ ☆ ♥ ☆ ♥ ☆ ♥ - STAY FASHiONABLE, STAY UNiQUE - ♥ ☆ ♥ ☆ ♥ ☆ ♥ ☆